...
Austrian companies presented their equipment and services at WTP Makiš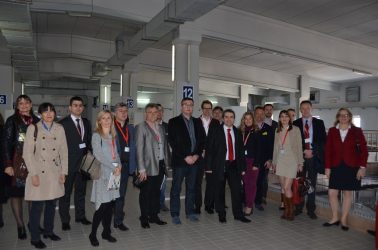 On Tuesday 28.02.2017, at Water Treatment Plant Makiš, well-known Austrian companies presented their equipment and services from the area of drinking water supply and waste waters removal in presence of representatives of Austrian Embassy Commercial Section, Austrian Chamber of Commerce, Belgrade Land Development Public Agency and PUC Belgrade Waterworks and Sewerage. The guests were welcomed by the hosts of the gathering, Director of PUC BWS Dragan Đorđević and Executive Director of the LDA Radomir Vujadin, who also gave short presentation on scope of activities of these two public utilities.
On this occasion Austrian delegation also visited newly built water treatment plant Makiš 2. After presentations, representatives of Austrian companies and Austrian embassy met management, designers and engineers from LDA and Belgrade Waterworks and present their equipment and services in more details.