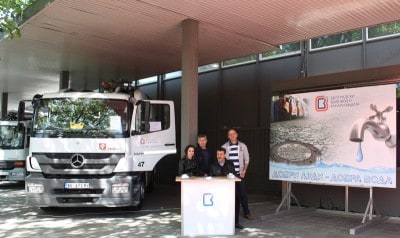 PUC Belgrade Waterworks and Sewerage in the period from 23rd to 26st 2015 participates International horticulture Fair Beoplant Fair which includes exhibition of utility vehicles, supporting equipment and urban outdoor equipment Komex. During this event that is organized for the first time, utility services are presented as well as equipment and service of utility vehicles, utility services and maintenance of streets and roads.
Besides two exhibited special vehicles of Belgrade sewerage serving for maintenance of sewerage system there is also a booth where our fellow citizens can get information on work of our Company.
We invite all visitors of the fair to come and see BWS special vehicles and to have a chat with our colleagues in front of the Hall 11.